3rd IBBA Workshop 2015 150910 - Register and see the full program on www.ibbaworkshop.se!
3rd IBBA Workshop 2015 - Pretreatment of lignocellulosic substrates for biogas production
When and where: 10th of September 2015, in Malmö, Sweden
Join as an exhibitor or a sponsor and get a presentation in the workshop program!

Every year IBBA organize a workshop within a specific topic in the biogas field. The purpose of the workshop is to create networking between researchers within the same field in the baltic region. This year's topic is pretreatment of lignocelllulosic substrates. Straw and other lignocellulosic substrates constitute a large part of the European biogas potential. These substrates are difficult to digest without a suitable pretreatment method that increase the methane yield and decrease the required retention time in the digester. In the IBBA workshop 2015, the latest development in this field will be presented by speakers from various European countries such as Germany, Sweden, Denmark and Austria. The workshop takes place the 10th of September in Sweden close to Malmö/Copenhagen. In addition to the program, there will be set-aside time for networking, and a chance to get a taste of the food and ambiance of the countrylife of Southern Sweden!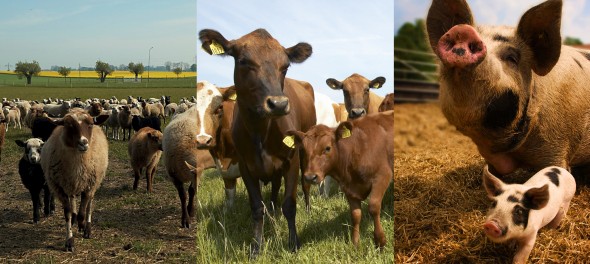 Take a look at our interesting conference program!
The conference program with nine different speakers is now online, such as:
Pretreatment of feedstock for enhanced biogas production, Günther Bochmann, BOKU

Co-digestion of sewage sludge and municipal biowaste with thermal hydrolysis pre-treatment, Mats Edström, JTI

The technology platform for agricultural based lignocellulosic substrates. - Case examples from R&D and full-scale implementation, Jens Bo Holm-Nielsen, Aaalborg Univ
Sponsors and exhibitors get company presentations
There is a full hour allocated for sponsoring (10 min - 1,000EUR) and exhibiting (5 min - 500EUR) companies to take the opportunity to showcase their products within the pretreatment sector. Full attendance for one person included in the price. Please consult the exhibitor and sponsor page to learn more! In addition, speed dating will make it possible to have short one-on-one conversations with actors you have requested to meet, short of organizational restrictions. More information will follow.

The organizers
The event is organized by Energiforsk - The Swedish Energy Research Centre, and co-hosted by DBFZ (Deutsches Biomasseforschungszentrum) and the independent company Institute for Biogas.
Best regards on behalf of the organizing committee. If you have qeustions, please contact Dr. Mattias Svensson (+46406800762, mattias.svensson@energiforsk.se)